33Joints
We helped ROAR Creativity make their website concept come to life for 33 Joints.
Creative agency ROAR Creativity in London came to us for help in bringing their new website design concept for 33Joints, a shoe retail company, to life in WordPress.
Having created a beautiful, image based design, ROAR Creativity needed someone who could bring it to life while caring about the design details. From their mockups, we coded the design into beautiful code as well, making the website beautiful both inside and out.
Smart Content Fetching via AJAX
Part of their design required the implementation of a custom loading mechanism for the page content, which is fetched dynamically via AJAX when activating a menu item.
Additionally, the brand sections required us not only to fetch its information in a "just in time" manner, but also switch out the post grid to show only the brand's content. All this, without actually reloading the page.
The custom AJAX fetching action means that the visitor gets a smooth experience and that the creative brand identity of 33Joints is presented completely throughout the website.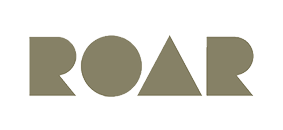 Launch Date

March 2016

Client

ROAR Creativity

Who are ROAR Creativity?
Let's get started on your project!
We'd love to talk about your project. Contact us directly, or leave a message below and we will get back to you as soon as possible.